The Kingdom of Cambodia has emerged as the 20th-ranked power in the region, improving by two places from last year, according to the fifth edition of the Asia Power Index 2023. The position in the index, which measures a country's resources and influence to rank the relative power of states, reflects the standing of Cambodia in the international community.
With an overall score of 7.8 out of 100, Cambodia gained 0.7 points, which is an improvement of 10 percent in the overall score, to come up from the 22nd place in the previous year, according to the Sydney-based Lowy Institute that prepares the index.
In 2023, Cambodia is the only country to improve its comprehensive power ranking, said the Australian research institute releasing the index on February 5. Among the ASEAN (Association of Southeast Asian Nations) member states, Brunei gained 0.4 percent and Laos 0.3 percent.
The Kingdom of Cambodia overtook Sri Lanka and Myanmar to become the region's 20th-ranked power in 2022.
According to the report, Cambodia is one of just six countries in the region to register an upward change in the overall score. "This was due to a large increase in its diplomatic influence score, reflecting positive views about Cambodia's ASEAN chairmanship in 2022," it said.
The Southeast nation, which has reported consistent economic growth for over two decades, performs best in the economic relationships and diplomatic influence measures, for which it ranks 16th. Its lowest ranking is in the resilience measure, coming in at 25th place, says the Lowy Institute.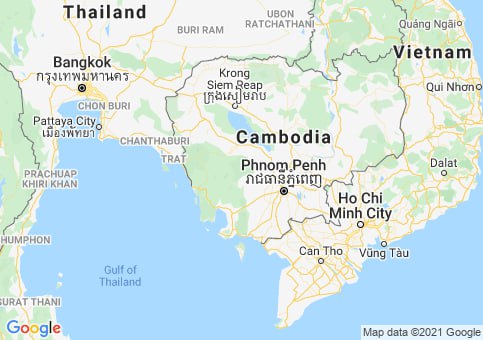 Cambodia also went up two places for economic relationships, largely because of its participation in the Regional Comprehensive Economic Partnership and a new free-trade agreement with China.
In 2022, Cambodia witnessed its greatest improvement in diplomatic influence, where the country increased its ranking by four places.
However, the cultural influence ranking of the country came down by four places to 21st due to the negative impacts of the Covid-19 pandemic on its tourism industry.
For the first time, Cambodia exerts more influence in the region than expected given its available resources, as indicated by the country's positive power gap score.
Source: Khmer Times