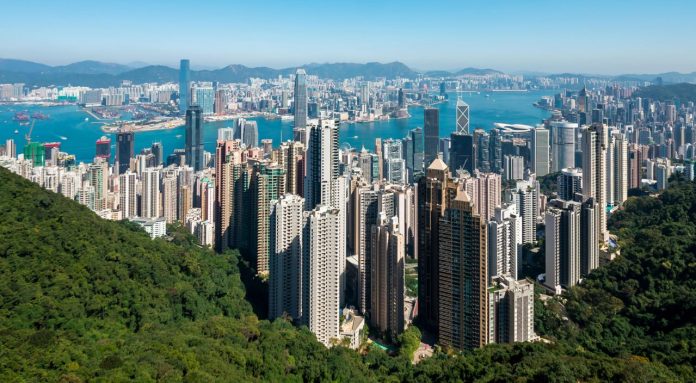 Hong Kong's home prices jumped last month, as the city's reopened borders and steady influx of visitors and investors rekindled transactions and helped a widely watched index of lived-in homes end its seven-month losing streak.
The city's index of second-hand homes rose 2 points, or by 0.6 per cent, to 336.1 in January, according to data provided by the Rating and Valuation Department, the benchmark's biggest monthly increase since April 2022.
The unexpected uptick may have legs, taking gains to 1 per cent in February and increase by 2 per cent in March, as a government announcement to relax the stamp duty on first-home buyers adds fuel to the housing market, said Ricacorp's research head Derek Chan.
"This is faster than we expected", said Chan, who expects the index to climb by 3.6 per cent in the first quarter. "We expected a U-shaped recovery. Now it may be a V-shaped rebound".
Flats measuring between 753 and 1,075 square feet (up to 99.9 square metres), considered the most in-demand sizes for Hong Kong's average households, recorded the biggest price increases because they were the most sought after, the data showed.
Transactions resumed last month, while prices picked up in 79 housing estates, more than half of the 138 compounds tracked by Midland Realty, one of the city's largest property agencies.
Source: SCMP