In January, Cambodia exported some 36,900 tonnes of milled rice to international markets, generating $28.83 million, according to a report of Cambodia Rice Federation (CRF).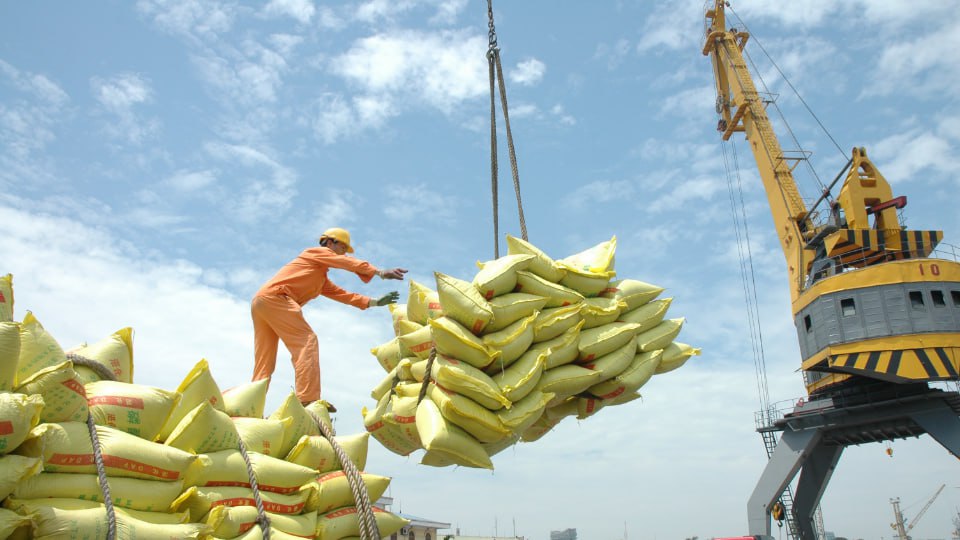 The Cambodian milled rice was shipped to 34 international destinations, adding that 20 countries in Europe purchased 17,795 tons or 48 percent of the total exported milled rice.
China (including Hong Kong and Macau) came in second by importing 15,045 tonnes of Cambodian milled rice or 41 percent.
Meanwhile, the source said, 1,871 tonnes were exported to two ASEAN countries – Malaysia and Singapore – while seven other destinations, including Gabon, the USA, Canada, Australia, New Zealand, Russia, and Saudi Arabia bought 2,189 tons.
For the rice varieties, Cambodia exported 22,810 tonnes of Premium Aromatic Rice (Malys Angkor), 9,359 tonnes of Sen Kra Ob, 1,721 tonnes of Premium White Rice, 1,867 tonnes of Parboiled Rice, and 1,144 tonnes of Organic Milled Rice.
Cambodia has also traded 252,714 tonnes of paddy rice with neighbouring countries, said CRF, underlining that the total value for exported milled rice and paddy rice for January 2023 generated a revenue of $92 million.
Source: Khmer Times