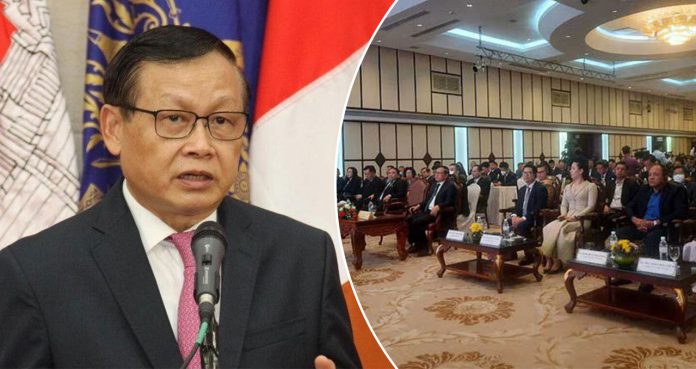 Chinese investors and business people are keen to return to Cambodia following the opening of China's borders and Cambodia, on its part, is 'China Ready.'
The bonhomie between the business communities of the two countries came to the fore once again at a forum organised by Cambodia-China (Hainan) Trade and Investment Promotion Forum in Phnom Penh yesterday.
Nearly 200 participants including officials, businessmen and investors representing Cambodia and China attended the forum.
In his opening remarks at the event, Sok Sopheak, Secretary of State at the Ministry of Commerce, said that Cambodia is expecting a rise in international trade and investments following the Free Trade Agreements (FTAs) with China and South Korea, in addition to becoming a party to the Regional Comprehensive Economic Partnership (RCEP) agreement.
The event also showcased the investment environment in Cambodia and business-friendly policies of the government and the opportunities they provide to Chinese businesses and investors.
Shen Danyang, Vice Governor of Hainan province, recalled the cooperation between the province and Cambodia in the agriculture sector, mainly in the cultivation and trade of bananas.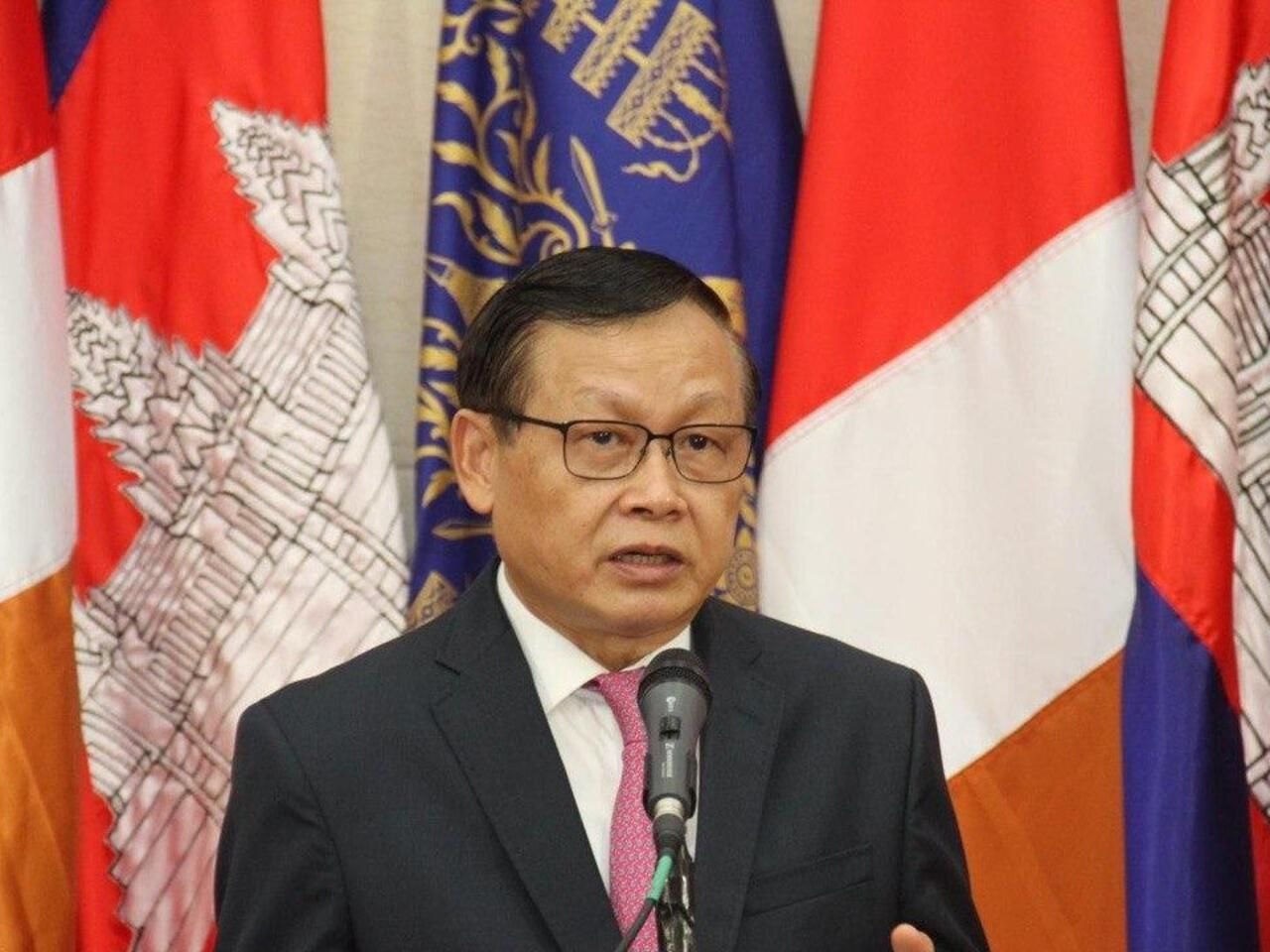 The province will continue to strengthen cooperation on agriculture and expand the ties to tourism and investment as well, he said.
"We should use the Cambodia-China FTA and RCEP to deepen cooperation between the two countries, particularly with Hainan province," Shen said.
He also encouraged enterprises in Hainan to look for potential investments in Cambodia and partner with local companies in the Kingdom.
At the event, several MoUs and agreements on cooperation between Chinese companies and local companies were signed. They included tie-ups by Hainan Nongkeng Hot Farming Industry Group and EAgriculture and Ecological Services Investment Company Project and CCPIT/CCOIC Hainan and Cambodia's Sino-Cambodian (Thai Vinh Long) Industrial Special Economic.
Cambodia-China FTA and the RCEP came into force earlier in 2022. The bilateral trade between the two recorded $11.6 billion in 2022, up by 4.4 percent compared to a year before, of which Cambodia's exports amounted to $1.2 billion, a 17.9 percent decrease, and imports $10.4 billion, a 7.9 percent increase.
Prime Minister Hun Sen has recently said that the bilateral free trade agreements and the RCEP opened the market wider for Cambodian products, particularly agricultural items.
The Premier said signing an FTA with China is a massive opportunity for Cambodia's agricultural sector as China is a huge market.
Source: Khmer Times