Cambodia targeted up to 1 million Chinese visitors in 2023, an expected increase of multiple times from only 106,875 in 2022, said a Ministry of Tourism's news release on Friday.
"In 2023, Cambodia is predicted to receive 3 to 4 million international tourists, including 800,000 to 1 million Chinese tourists," the news release said.
Almost 30 percent of the Chinese tourists projected this year are believed to sightsee the famed Angkor archeological park in Siem Reap province, it said, adding that the ancient park received merely 18,763 Chinese visitors in 2022.
According to the news release, Ministry of Tourism's Undersecretary of State Sok Sangvar on Thursday held a meeting with local authorities and tour and travel operators in Siem Reap province to prepare for the return of Chinese travelers after the world's second-largest economy has recently optimized its anti-COVID-19 strategy.
"Cambodia has gradually welcomed the resumption of direct flights from China to Cambodia's Phnom Penh and Sihanoukville after China optimized its anti-COVID-19 strategy on Jan. 8 and resumed outbound group tours on Feb. 6," he said.
Sangvar added that Siem Reap province is expected to welcome the resumption of the first direct flights from China in early March.
The official advised local authorities and tourism-related businesses to reintroduce the "China Ready" strategy, which was first launched in 2016.
The strategy listed steps to be taken by tourism authorities to facilitate visits by Chinese tourists, such as providing Chinese signs and documents for visa processing, encouraging local use of the Chinese currency and the Chinese language, and ensuring that food and accommodation facilities are suited to Chinese tastes.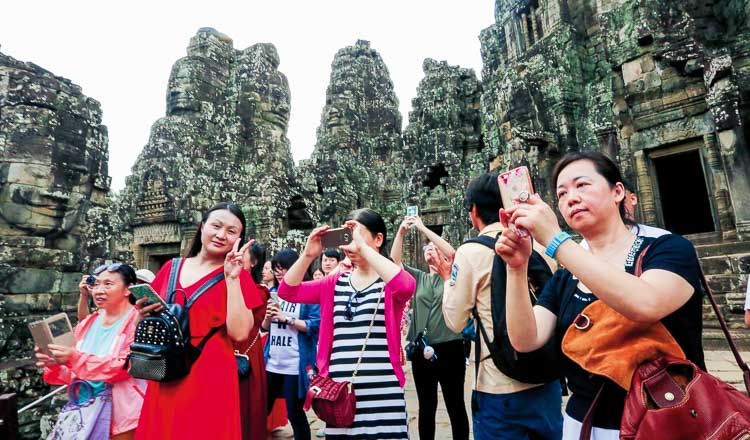 China was the largest source of foreign tourists to Cambodia in the pre-pandemic era, a Ministry of Tourism's report said, adding that the kingdom received 2.36 million Chinese tourists in 2019, accounting for 35.7 percent of total tourist arrivals to the country and generating about 1.8 billion U.S. dollars in revenue.
Chhay Sivlin, president of the Cambodia Association of Travel Agents, said the return of Chinese tourists gave "high hopes" for the Southeast Asian nation's tourism industry and economic growth in the post-pandemic era.
"I think the Angkor archeological park and Sihanoukville coastal city will remain the most attractive destinations for Chinese tourists," she told Xinhua.
Source: Xinhua